Published: 15/02/2017
Properties on the Grosvenor Waterside Development
The Grosvenor Waterside development features luxury flats in the stunning and highly desirable borough of Chelsea. The development sits on the River Thames, and near the north side of the Chelsea bridge. It's a beautifully designed development, and the area was intended to be a new cultural destination for the borough, with unique art, and a fusion between history and culture. The area is one of a kind, and with picturesque views, it's no wonder it is such a sought after place to live in. Many of the apartments benefit from a direct view of the dock and some have views of The River Thames, which is one of the most appealing features of these apartments. In addition to this, they are also in close proximity to popular locations such as Sloane Square and King's Road.
Our Involvement
At Chase Apartments, we are the leading estate agents in the development. We work closely with our clients to ensure that every apartment we advertise for sale, or for let, is up to the standards you would expect from such luxury homes.
We take a great deal of pride in our work, and that is reflected both on our website, as well as when we show the apartments to potential buyers. In addition to this, we also sponsored the art show that took place in the development, which is something we took great interest in and thoroughly enjoyed sponsoring.
Some of the Amenities You Can Expect
Here are some of the wonderful amenities that you can expect to find in both the privately owned and rented apartments in the development:
Secure underground parking
24-hour concierge service
Porter service
Sainsbury's on-site
Purple Dragon crèche
Gymnasium and spa
Property Showcase
Here are some of the properties we have to let and for sale at the moment.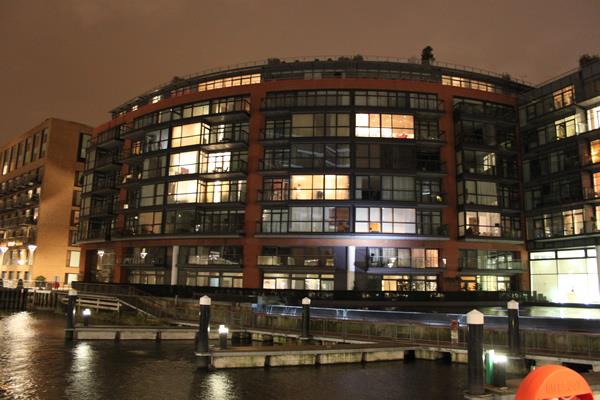 To Let:Hirst Court, £1,190 p/w
This beautiful and tastefully furnished apartment has three excellent sized bedrooms alongside three bathrooms, two of which are en-suite. It also features an open plan kitchen and living room, letting in a great deal of natural light. It also benefits from an allocated parking space and 24-hour concierge service. The apartment is also in close proximity to Battersea Park.
Hepworth Court, £650 p/w
This luxury apartment features two double bedrooms and one bathroom, as well as a very large balcony so that you can take in the spectacular view of the city. The reception room is spacious, and the apartment also benefits from wooden floors. There is a 24-hour concierge service, a gym on site, and it is in close proximity to both the Sloane and Victoria underground stations.
For Sale:
Moore House, £2,150,000
This gorgeous apartment has three excellently sized bedrooms and two bathrooms, one of which is en-suite. This kitchen and reception is open plan, leading onto a spacious balcony that looks over the city. The apartment also benefits from an allocated parking space, 24-hour concierge service, and a large living space of 1,200 square feet.
Hirst Court, £895,000
This spacious apartment has one large double bedroom and two bathrooms, one of which is en-suite. The reception is open plan, with a fully fitted kitchen that has both a modern and stylish appearance. It also benefits from a 24-hour concierge, fitness centre, and spa for use by residents.
To Conclude
We offer some of the most beautiful and stylish apartments in the city – all of which are presented to a high standard. We take a great deal of pride in the properties that we sell and let, because our clients are important to us. If you are interested in any of the properties showcased here, or you would like to look at more apartments in the Grosvenor Waterside development, then please take a look at our website. Alternatively, you can give us a call using the contact number on our website. We can't wait to hear from you.